From having to cancel your plans to suffering an unexpected accident, there are countless situations in which a business travel insurance will be your best ally.
To travel around the world with the sole purpose of treasuring memories is a dream print capable of seducing anyone. However, enjoying a well-deserved holiday is not the only reason that can make you leave your homeland. In today's globalised world, where frontiers are blurred in favour of communications that encounter fewer and fewer limitations, professional travel is gaining ground.
Travelling in order to explore new markets, supervise a project abroad for several months, attend a meeting or summit on the other side of the planet… Strangely enough, these are increasingly common scenarios in which having business travel insurance can make all the difference.
Can you imagine having to cancel a meeting with your transnational partners due to an unforeseen event? Arriving at your destination and checking that your suitcases have disappeared or did you not include in your luggage the prototype you were going to present? Suffering an accident while travelling to the centre of operations at your destination?
Unexpected situations that can ruin any trip are especially sensitive if it's a business trip. A business travel insurance will be your best ally to save you worries and discover some of its main benefits!
The best assistance provided by and for professionals
One of the main benefits of taking out business travel insurance is, without a doubt, that it will provide you with the best health care you may need. Nerves that play a trick before an important meeting and force you to visit the doctor for an unexpected ailment, a food poisoning courtesy of that meal of fraternization with your companions in the country of destination or the simple sprain of an ankle by the last minute haste are just some examples.
Is it really worth risking the work, time and effort invested? Travel with the peace of mind of knowing that you are protected by business travel insurance with medical coverages that match your expectations.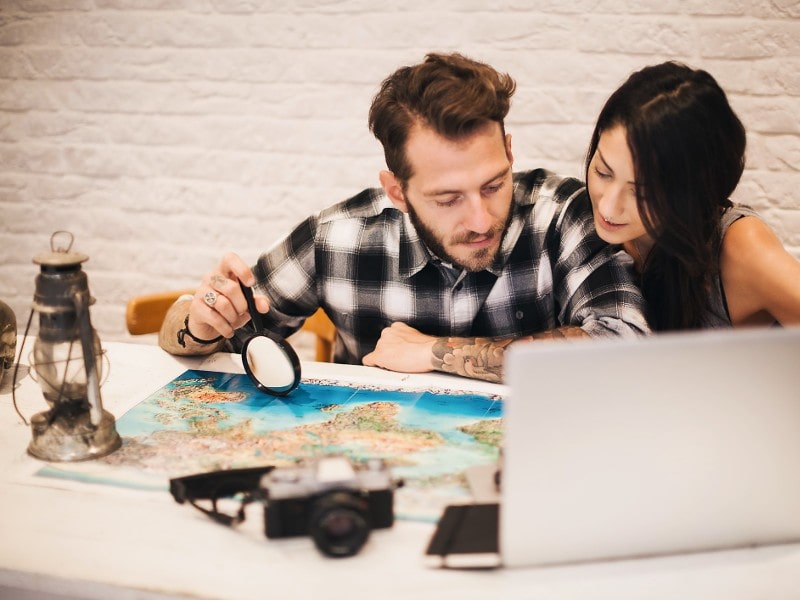 Take out tailor-made travel insurance
Have you ever heard of bleisure? It is one of the most popular trends in current business travel, a trend that bets on combining professional dedication with moments of leisure, even, extending the stay at your destination for a few extra days. Fashion apart, the truth is that professional travel has its own pace and, consequently, you will need a business travel insurance that suits your needs.
Business internationalisation is a reality, so if your expansion plans force you to travel frequently, an annual business travel insurance will not only give you the protection you need for a whole year, but you will also end up saving money. But also, among the benefits of taking out this type of insurance, whether punctually or annually, are specific coverages such as the one that will cover the displacement of a professional substitute in case it is necessary.
Other business travel insurance benefits
In case having tailor-made protection, with extensive medical coverage, is not tempting enough, business travel insurance includes other benefits that you should keep in mind:
What you need, when you need it
Planning a business trip means leaving nothing to chance. Knowing the country, conscientiously preparing the suitcase, checking the documentation… However, nobody is infallible and, even having organized it for months, you can suffer the theft of your luggage, the delay in its delivery or, why not, discover that you did not include in your suitcases your medicines or the documentation you need for presentation. How to solve it? A business travel insurance will be your best ally.
Always accompanied
Going alone is the most normal thing when it comes to doing business but what if you suffer an accident in the confines of the world that forces you to rest in a hospital? Your travel insurance will not be able to cover your work responsibilities but it will cover the expenses of a family member or companion's trip, their stay in a hotel and even the transfer of a professional substitute.
Travelling is a pleasure but, as you can see, the reason for travelling is not always a holiday. Hiring a business travel insurance that offers protection specially designed for professionals, is all you need to not worry and think, solely and exclusively, to successfully complete your work challenges.